Our Menu
We have many delightful and delicious items on our menu. From specialty dishes like Seafood Lovers, Aromatic Shrimp or House Special Fried Rice, to our signature Egg Rolls and Honey Garlic Spare Ribs, you will find something to satisfy your craving!
Please download our take-out menu to print at home or view on your computing device. We try to keep this file up-to-date with our in-house menu, but prices may change without notice.
Download link to Take-out Menu.
You will need a PDF Viewer like Adobe Acrobat to view the menu.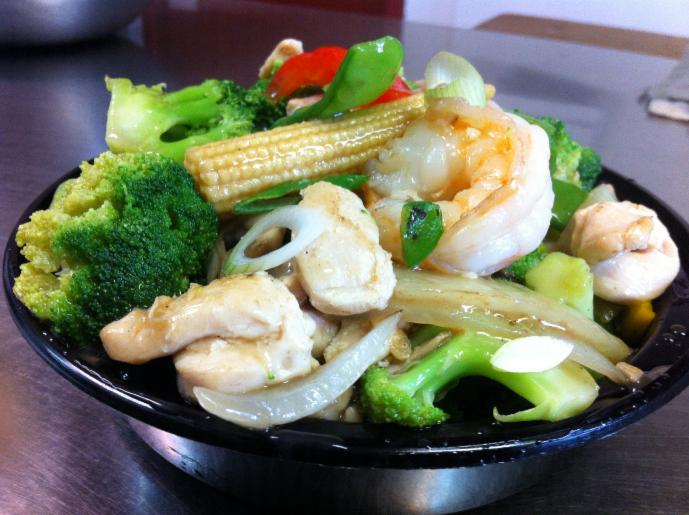 (This dish is call Dai Dop Voy, includes large shrimp, chicken and our very own BBQ Pork, stir-fried with mixed vegetables.)